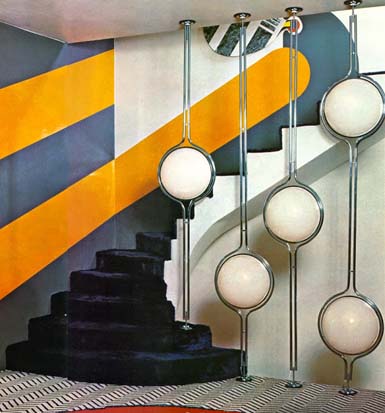 Jean Pierre Garrault is a french designer.
Autodidact, he became director of the Roche Bobois research office during 3 year. Thereafter he became freelance in 1967. 1970 – 1977 was the era of his collaboration with Henri Delord, collaboration especially known for the realization of floor – ceiling lightings with methacrylate spheres. These lightings were presented for the first time at the Eurodomus show in Turin in 1972 and thereafter edited by French editor Chabrières.

Jean-Pierre Garrault has notably designed a chaise longue for editor LVO, but also rugs, fabrics, wallpapers… and has been adviser for the brand Formica. Alongside his activities as designer he always practiced painting, activity he deciced to devote himself entirely since 2002.